In today's modern multimedia workspace, we frequently handle large amounts of information among clients, providers, reviewers, and other parties involved in a project. In the past, when workloads were immense, files were sent using traditional mail, often referred to as snail mail due to its slow delivery speed.
Now technology has rapidly evolved and has strengthened email as the go-to method for file sharing. However, while email is a powerful tool, there are still many limitations to the amount of data that can be shared, and sharing large files through email can still be time-consuming and cumbersome.
Other alternatives for file sharing
When it comes to file sharing, there are some alternatives that we've encountered and used, such as the "drives" that come with organizational email account packages. While these alternatives work right away, since they're included in the email service (though a previous account creation is implied), they have limits on the uploads and additional caveats in the form of sharing permissions with external providers. So, while they are useful for storage purposes, the time saved searching for a file-sharing host ends up being wasted while handling the sharing permissions.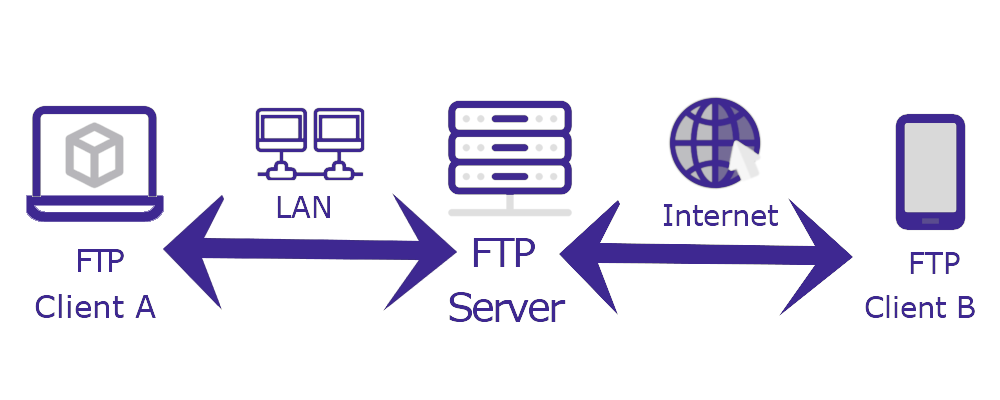 Another tried and true alternative is using an FTP server. These servers are designed exclusively for file sharing and have been tested in various functions across the web. However, these servers typically need to be set up by a local IT team or someone with technical knowledge, and each transaction with a different provider or client requires a separate connection set up beforehand. Additionally, there's the risk of possible disconnects while on the FTP connection, which can lead to losing progress on the file sharing.
So after 20 years of sending files on a day to day basis, at Prime Group, we strongly recommend a different approach for our projects.
Simple one link file sharing with WeTransfer
Our top choice for file sharing at Prime Group is our WeTransfer portal (https://primegroup.wetransfer.com/). It's a simple and powerful interface that we use to exchange hundreds of files with our clients and providers every day.
You can use the free version of WeTransfer without signing up, but it comes with limited upload sizes and temporary storage time. For heavy-duty projects and long-term storage needs, our Prime Group portal is the perfect solution. It allows us to send up to 200GB of data in one go and store files for up to a full year.
What's even better is that you can use it for our shared projects too!
At Prime Group, we make file sharing easy and straightforward. Our WeTransfer portal is recognizable by our branding and offers a massive capacity for file sharing.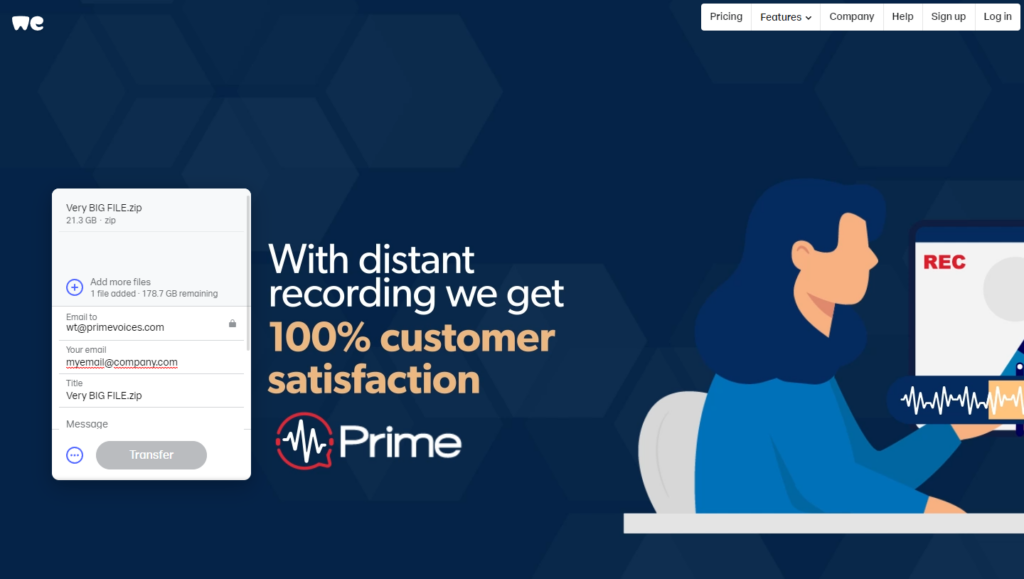 All you need to do is add your files and email address, and you'll receive a confirmation code and download link, allowing you to share files with ease. It couldn't be simpler!
With our user-friendly interface and reliable transfers, you can trust that your files are being shared quickly and efficiently. And with our customizable branding, you can make the file sharing experience even more seamless for your clients and partners.
In conclusion, the Prime Group WeTransfer portal is our ultimate file sharing solution for businesses and individuals. It offers a user-friendly interface, lightning-fast transfers, customizable branding, and cost-effective pricing. WeTransfer's subdomain is a reliable and easy-to-use alternative to traditional FTP or other file hosting services. Whether you're sharing large files with clients or collaborating on projects with colleagues, WeTransfer has got you covered.