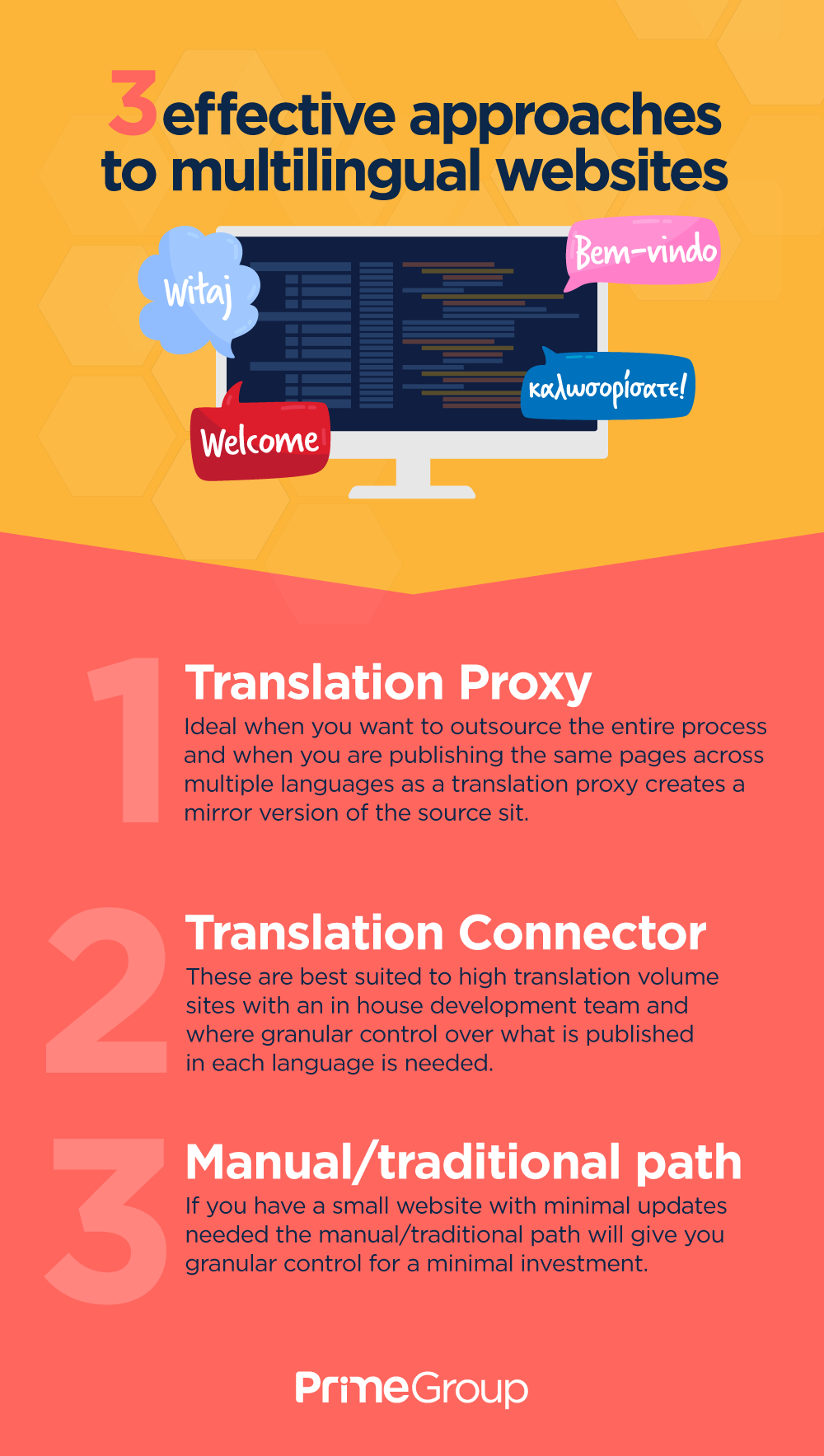 1 Translation Proxy

Ideal when you want to outsource the entire process and when you are publishing the same pages across multiple languages as a translation proxy creates a mirror version of the source sit.
2 Translation Connector

These are best suited to high translation volume sites with an in house development team and where granular control over what is published in each language is needed.
3 Manual/traditional path

If you have a small website with minimal updates needed the manual/traditional path will give you granular control for a minimal investment.